Reviews for Ravenswood 2020:
Despite the fact that Class M Planets is a Portland-based band, their new "Ravenswood" sounds quite diverse. Probably, I went deaf to other musical tendencies from the East Coast – except for alternative metal and hardcore. "Planets" is an experimental record, but in the context of certain musical tendencies the band is following. Despite the name of the record, it mostly sounds like Kerouac's hitchhiking soundtrack through the journey of the American Midwest. And like any other good soundtracks – this is not one and the same tune. Within "Invasive Species" the band breaks the lyrical tonalities of the opening track creating something ska-like – good reference to the creativity of such bands as Madness. Somehow, they managed to combine the lyricism and chamber-ness of acoustic sounds with various experiments – not an easy task. Especially within such tracks as "Skyward", "Molasses" and closing "OK". Bravo! Danil VOLOHOV 100/100
11/04/2020
Exclusive video premiere of 'Yer Wings' by Class M Planets. Their new album 'Ravenswood' is the next chapter in vocalist/guitarist Adam Goldman's trilogy of vivid and dreamy surreal-pop full-lengths exploring the psycho-geographies of near where he was raised in the Chicago area.
---
As parochial and emotionally alchemical as the works of The Soft Boys or The Beach Boys, it features Adam's sanguine vocals and glistening guitar matched with delectable swatches and infusions of sax, cello, bass, and other spare but elegant instrumentation. This is precise and evocative psychedelia, more about the human and the real and not given to acidic excess.
'Ravenswood' sounds as if a young Robyn Hitchcock or Marc Bolan had moved to the Pac NW and absorbed its ecotopian whimsy and melancholy, Jazz and math rock influences course through the weird, transcendent, poetic Americana of its song-craft. It expands the liminal wonders of the first release in the series, 'Deerpath' (2014). (The third one, coming up, will be 'Northmoor.') "Each title is related to a place near my childhood home in Illinois," Goldman says, "The titles are chosen because they can easily sound like places from some fantasy. I wanted these places to be reimagined to be fantastic places like those in the Wind and the Willows or a Hieronymus Bosch painting."
The original band, thebrotheregg, released several full-lengths and a split 7 " and reflected the live fluidity of Adam playing either with others or by himself, with Class M Planets mutating into the 'big band' version of that group. Switching out the drummer and becoming more musically ambitious, the new group's moniker comes from a certain seminal space opera television show that featured heroes who traveled where no man dared to go before; and means 'a planet that can sustain life.' It's that sense of adventure and ecology that streams through the imagery and music of Class M Planet, which can feel both life-affirming and deeply melancholy.
'Ravenswood' features 14 tracks expanding the organic range of Adam's songwriting, extrapolating the diversity of their styles from acoustic solo to fully fleshed out big beat sounds augmented by Jairus Dathan Smith's additional vocals, guitars, and synths; David Glide's bass and vocals, and Liam McNamara on percussion. An assortment of guest stars can be found contributing to the LP as well. It was produced at the band's own Treefort Lounge Studio in Portland, and mixed at Portland's historic Falcon Studios by Mark Kaeder, mastered by Ryan Foster, and then again for vinyl by Adam Gonsalves.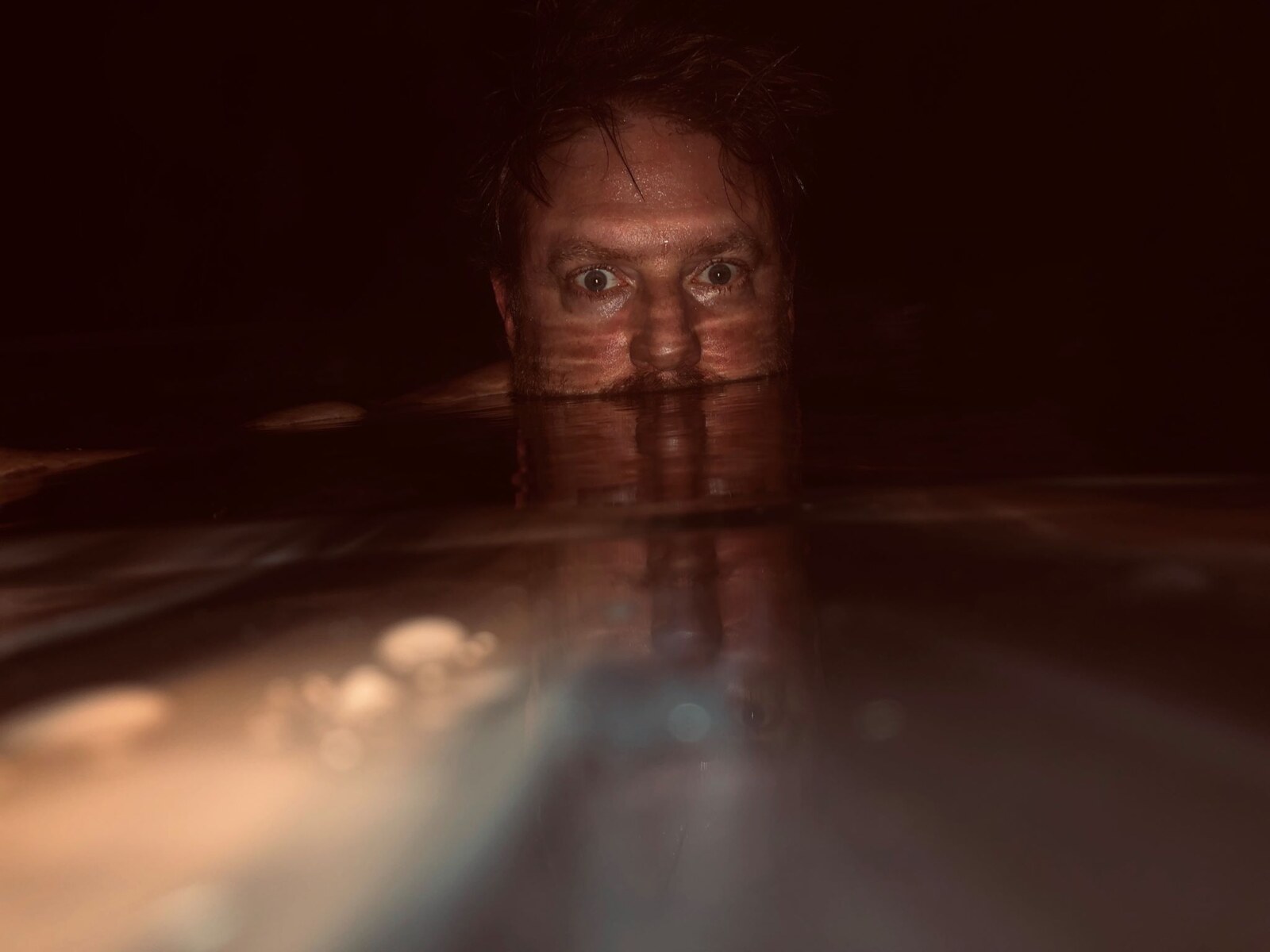 The album's songs are adeptly detailed psychologically, but still have a wonderful sense of humor, and are thoughtfully formed to craft a unified vision. "We are under the impression that the process itself informs the vision," Adam says. "What is the vision? It seems to be like taking Polaroid pictures and then trying to remember what we were thinking when we took them."
Class M Planets Turns Pop Sugar Into Pop 'Molasses'
Joe Vitagliano July 1 2020
The deeper you dive into the world of Portland's Class M Planets, the more evident it becomes that they are science fiction fans. Aside from the most telling sign — their name — this is evidenced by their commitment to unabridged artistic expression and fantastical musical world-building. On Thursday, the band released a personification of that spirit: "Molasses," a new single from their forthcoming record, Ravenswood, due out on July 10.
"'Molasses' is the kind of song I looked forward to understanding long after it was initially written," bandleader Adam Goldman told American Songwriter. "I like that I can talk about it forever in the present tense because that is the type of song it was meant to be, one with a fluid meaning that is adaptable for all times. The song talks a lot about teetering a precarious line of self-revelation and chaos. When I first started with it, I didn't really know what molasses was or what it is used for. I thought it would be a cute metaphor for addiction or would represent some alluring treasure for the senses. I learned that molasses is not a poetic substitute for sugar. As the writing unfolded, I realized that the song was developing an emotional weight. The main hook, 'the same everlasting' is a very electric phrase to sing and I like that. I can channel lightning through those words. For us, we flirt with pop music and 'sugar' is how one would describe the purified essence of pop music. So perhaps the sweet, dark syrup is a celebration of a different sort. It is a different process of refinery — an exploration of earworms."
Musically, "Molasses" demonstrates Class M Planets' free-flowing creativity. Between Goldman's thin, expressive vocals, the subtle synth padding and the song's emotional intelligence, the multi-faceted talents of Class M Planets is on full display.
"I just have always had this imposter syndrome about so many things, and I fear that music is no different," Goldman said. "Class M Planets is just simply hoping that people out there 'get it,' as they say. We think we have something actual to say and that's important to distinguish that we're not just making noise — I feel this tremendous fire in me to keep trying to either speak to the present situation or to keep refining a process that may never lead to the perfect universal sentiment. I hope Ravenswood comes across to people. I honestly never used to consider what the listener might be thinking or what they might want. I've always just done what I want because I perhaps thought that listeners don't know what they want until they hear something that they like and can relate to. It was therefore pointless to pander to listeners. However, I have evolved into more of a person devoted to my community and I can't see now how the music we are creating is separate from our lives and the people in them. Our earlier songs were a bit cerebral in some ways and over time I have come to embrace the heart and I feel less like a scientist and more like an infantryman. I hope that maybe we can use music to connect with people and sometimes we are very much calling out into the void hoping that someone answers."
'Class M Planets'
'Ravenswood'
Genre: 'Indie' – Release Date: '10.7.20.'
Our Rating: 7/10
This is the second part of Class M Planets trilogy of albums about neighborhoods in Chicago and while it's been a good few years since I last walked around Ravenswood, I have some good personal memories of it and don't remember it making me think it should be sound tracked by gentle indie music as it was more of a fast driving blues and jazz kind of place to me with lots of underground psyche edges to it.
No they didn't record the album in Chicago but in Portland where Class M Planets are currently based while trying to re-imagine parts of Chicago as a Hieronymus Bosch painting set to music, well I certainly had some out there experiences in that part of Chicago in the 90's.
The opening Awkward is a sparse song about looking for something that may be hard to find in a neighborhood like Ravenswood.
Things take an odd turn on Invasive Species that feels like you may have had a bong or two too many in a basement, as the weird instrumentation of an askew jazz inflected acoustic indie song, like you started hanging out with some old Polish jazz heads in the hood and they were still dreaming of Monkirk as you keep telling us to keep on going out there.
Yer Wings draws you in with strings and super restrained drums almost like your staring up and dreaming of a Lincoln Park sonata as you listen carefully to figure out the lyrics as this gets floatier.
Liquefied is fey lightweight indie with a few good twists as they get restless and try to make sure they stay alive and breathing.
Wrong Tambourine is about one of those Chicago winter nights when the heat isn't on and you huddle up trying to stay warm. Easy is like the most gentle Lilac Time or Clem Snide song while they try to figure out how to make things easier than they are.
Skyward gives me the feeling of sitting in one of the open spaces on Irving Park Road which would take us just outside Ravenswood, and staring at the sky at dawn while walking back from a wild night out trying to make sense of what happened and yes I may have felt like I'd seen the same ghost that is being sung about.
Change is a song that mentions Brian Eno's Oblique Strategies that I first encountered in Logan Square back in the late 80's and I'm sure they never pointed us to Ravenswood although it would have been a short drive from there and well this is as spare a late night strum as they come.
Nervous Breakthrough is a slight slow gentle building song about trying to finally break on through to a better place.
Molasses sound like they have been poured over a cake that you want to eat in an old school diner like The Alps while dreaming of Steve McQueen in a Prefab Sprout kind of way. Free Wishes whispers in your ear about pink lemonade that I hope is laced with something good.
Arson feels like a really relevant song, to anyone like me, who has visited a friend post a fire in Chicago and tried to help them put the place together again, although this seems to contain little of the anger and angst that follow the fire so this is more the planning stages of the Arson with some weird sci-fi instrumentation.
Flat Earth is almost as flat at Ravenswood and much of Chicago often seemed as they seem to whisper in our ears like it's the middle of the night and they want to lull us into sleep and agreeing the earth is flat.
The album closes with Ok that sounds Ok in a gentle background strum kind of way it won't set your world on fire but it will just help you to remain calm and serene like much of this album does.
Find out more at http://www.classmplanets.com/ https://www.facebook.com/Class-M-Planets-328703836164/ https://classmplanets.bandcamp.com/album/ravenswood
July 12, 2020 Ravenswood Self-Released, 2020
8/10
The brainchild of Adam Goldman, as Class M Planets the vocalist and guitarist is armed with an unusual pop prowess that explores all sorts of atypical areas as saxophone, cello, flute, bass and many other sophisticated instruments accompany him on the journey.
"Awkward" starts the album with warm, fluid, folk song craft as a spirited guitar guides expressive and poetic singing, and this formula continues to the playful template and bright saxophone of "Invasive Species", as well as the soothing psyche-pop of "Yer Wings".
Halfway through, "Skyward" offers some type of prog-folk in the vivid storytelling amid unusual time signatures, while "Changes" moves with a bare approach as Goldman sings with much sincerity. "Free Wishes", one of the standout tunes, then pairs frisky acoustic guitar alongside the dreamy atmosphere that has us hanging on every word.
The record ends strong, with the elegant and percussive heavy "Flat Earth", which points at experimental ideas, and "Ok" exits the listen intricate and delicate, as if it could soundtrack a campfire.
A record where each tune brings welcomed surprises, whether it's mid-tempo sounds, art-rock, or chamber influenced moments, Goldman and company defy convention here with plenty of charm, intrigue and lasting power packed into their own brand of Americana.
Travels well with: thebrotheregg– Dandelion Wine; Brian Wilson w/Van Dyke Parks– Orange Crate Art
7/15/2020
I'll be honest — Class M Planets' new LP, Ravenswood, took a minute to get into. I heard "psychotropic album," and I was expecting something a little different. More early Pink Floyd, less mid-period Flaming Lips is what I think of when I hear that descriptor, but that's on me, not on whomever described the album.
The Portland project of vocalist/guitarist Adam Goldman, Class M Planets' sound hearkens right back to that period of music when a band like the Polyphonic Spree could have a radio hit and baroque arrangements could combine with heartfelt declarations and college rock vocal delivery. It's the ramshackle sound of a musician who can draw from the Beach Boys and Neutral Milk Hotel while not sacrificing anything of himself.
Maybe it's the fact that I'm writing this on a rainy, overcast day, rather than one filled with blazing sunlight, but Ravenswood seems to make more sense to me now. Watching the blue marble LP spin on the turntable, while the loping country folk of "Liquefied" plays through the speakers or the cello on "Easy" cuts straight through my heart, this a record which took a few listens to really catch me. Once it did, it lodged its way into my heart.
Goldman describes himself as "almost a reformed cynic," and it's that sense of positivity, tempered by a past sense of self which really calls out to me. These are songs which can be seen as sad or hopeful, depending on where you are in your life and what you need at the moment.
https://www.ox-fanzine.de/review/class-m-planets-ravenswood-122865
Entspannte Hippiemucke aus Portland für den Milchkaffee danach. Wie es sich für richtigen Indiefolk gehört, natürlich instrumentiert mit Cello und Saxophon neben der Akustikgitarre. Plätschert gefällig dahin, allerdings ist der Gesang doch recht mutig. Wenn man tonal so leicht danebenliegt, kann das ja ganz cool sein, wie zum Beispiel bei PAVEMENT oder DINOSAUR JR, welche von CLASS M PLANETS auch sicherlich verehrt werden. Hier klingt das aber teilweise so wie ein hauchender Kermit der Frosch bei dem Song "Im Garten eines Kraken". Aber doch auch irgendwie charmant. Das Artwork der Platte ist angelehnt an Hieronymus Bosch, es spielt auch etwas von fantastischer Kinderbuchillustration mit rein. Insgesamt sympathisches und sensibles Release mit Herz und einem Hauch Traurigkeit.
8/18/2020
When it comes to the messy, disorganized state of things after my move from Rochester to Portland, there's been one constant–Class M Planets and their new album Ravenswood. I liked this music the first time I heard it, back in New York, and I immediately placed it on the top of the review pile. This music, which is "based upon the songs" of singer/guitarist Adam Goldman, is clearly evocative of one of my favorite groups in the world–Wilco. That's not a bad thing at all. Goldman has that same shaky, vulnerable voice as Jeff Tweedy, and Ravenswood has that gentle feel of softer Wilco albums such as Sky Blue Sky and Wilco Schmilco. I looked forward to writing the review.
Ravenswood was supposed to be the last LP I reviewed before my cross-country trek through a land fraught with pandemic, paranoia and Wisconsin butter burgers, but I had to pack and get on the road. When I realized the movers had packed this Class M Planets album into a box, one of many, I had a sinking feeling that I would never get around to finding it, much less reviewing it.
But here we are, and I'm glad I recovered Class M Planets early in the unpacking process. Right there, first box I looked in, right at the top! It's been a journey between listens, and I found myself liking Ravenswood more in Oregon than New York. First of all, Goldman and Class M Planets are based here in Portland, and this easy and mostly acoustic set, augmented by multi-instrumentalist Jairus Dathan Smith, bassist David Gilde and percussionist Liam McNamera, makes me think that little has changed since I left the PNW back in 2009. Americana was big then, and I feel like it still is. I'll certainly find out in the coming months.
Second of all, repeated listens to Ravenswood gradually reinforce the idea that this band's resemblance to Wilco is skin deep. Goldman's weary vocals aside, this band is capable of many of the same awesome qualities–great songwriting, a tight band that likes to explore and shift directions on a dime and occasionally find itself in a different spot than where it started, poetic lyrics that also read well (a rarity, in my opinion). So yes, you will think of Wilco the second the needle hits the groove. But then you'll watch Goldman slowly hack out a clearing in the woods and find his voice, his style. It's his alone, and that makes Class M Planets a unique voice–it's like reading two novels written by two different authors about the same subject. There's nothing wrong with that.
REVIEW BY: Tom Haugen
https://www.dailyvault.com/toc.php5?review=10511
ORIGINALLY PUBLISHED: 08/14/2020
An outfit spearheaded by Chicago native and singer/guitarist Adam Goldman, as Class M Planets, the poetic songwriter explores hazy, surreal pop textures alongside a psycho-tropic landscape where a small army of musicians bring synth, flutes, saxophone, tambourine, and plenty of other noisemakers to the psychedelic affair.
"Awkward" starts the listen and is anything but as soft vocals and a gentle acoustic guitar work well together in the folk influenced setting. Things then take a sharp turn with the louder "Invasive Species," where drums and a woodwind help fuel the chamber pop fun that even flirts with jazz, too.
The elegant climate only gets more varied and unclassifiable from here, including the raw and cello friendly anti-folk of "Easy" as well as the prog rock nods of the unusually metered "Skyward." "Molasses" then moves softer but certainly atypically in its multifaceted indie rock approach that at some moments might remind you of the best work of Bright Eyes or The Decemberists.
Later in the listen, "Arson" recruits backing female vocals and builds into some version of baroque pop exploration, and "Ok" finishes things off with a breathy quality not unlike Elliott Smith, where freak-folk tendencies and much delicacy exits the listen with as much intrigue as it started.
Now residing in Portland, Oregon, Class M Planets is an offshoot of thebrotheregg, who released many records starting in the early 2000s as a four piece. They are now a much bigger ensemble. Ravenswood is actually loosely based around a Chicago neighborhood of the same name where Goldman grew up. The experimental, artistic, and unique vision of melody brings to mind artists as wide as The Beach Boys, Robyn Hitchcock, and Echo And The Bunnymen, while still sounding completely like their own entity. A fascinating and often gripping record, these 14 tunes end entirely too soon, but hey, one can get just as lost in the amazing cover art, too.
Rating: B+